3 успешных моделей маленького роста
Все думают, что большинство девушек на обложках журналов и в рекламе – небесные нимфы, похожие на ангелов. На самом деле, большая часть моделей среднего роста, однако есть и те, кто преуспел больше, имея меньше. Давай же посмотрим на них!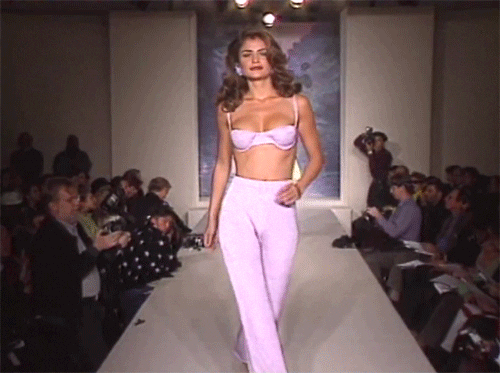 Летиция Каста
Муза и любимица многих дизайнеров, в частности Доминико Дольче и Стефано Габбана, принимала участие в показах  Victoria's Secret, Louis Vuitton, Roberto Cavalli и других брендов. Ее рост – 169 сантиметров.
Девон Аоки
Американская актриса и самая невысокая в мире супермодель. Ее карьера начала развиваться после заключения контракта с Storm Model Management. Ее полюбили за детское лицо и дерзкий взгляд. Ее рост по официальным источникам составляет 165 сантиметров.
Аня Константинова
Аня – австралийская модель русского происхождения, которая сломала все стереотипы о модельной индустрии. Снималась для Vogue, Oyster, Jalouse, Marie Claire, Madame and Fashion Gone Rogue. Также сотрудничала с такими брендами как Styletalker, The Kooples, Urban Outfiters, Rusty, French Connection. По данными агентства ее рост около 163 сантиметров.
Это еще раз доказывает то, что самое главное в жизни – правильно себя преподнести.
Источники фото: Giphy, Pinterest.